You're reading Books, Beer and Blogshit! It's the
only
blog without a thick Jersey accent. I'm your friggin' blogger mistuh Frank.
Constant Listeners to the Books, Beer and Bullshit podcast know horror/zombie writer Armand Rosamilia all too well. He has appeared on two previous episodes of the podcast (
Episode 5
and
Episode 11
). The Books, Beer and Bullshit boys identify with him all too well as he is a New Jersey ex-patriot We've spoken with him at length about his Dying Days and Russian Zombie Gun series of books. We've even got him to dish out the dirt on a D-List 80's rock icon much to Armand's chagrin.
It was only natural that Armand make an early appearance on Books, Beer and Blogshit. One of many you can be sure. Armand is in the process of writing, editing, and generally preparing for release several books including: Dying Days 3, a contemporary fiction serial, a non-fiction piece on the local wresting scene and another book of sexy tattooed, gothed-out, scantily clad gorgeous women to name a few. Books, Beer and Blogshit decided to focus on Armand's duel citizenship and query him about his life as a New Jersey/Florida resident and how that figures into his writing.
We present to you then, a man whose appreciation of full figured asses clad only in thongs, Armand Rosamilia...
Armand Rosamilia's Signature Series: Dying Days
The Blogshit:
Like the boys from Books, Beer and Blogshit, you are a New
Jersey native. How long did you live in The Garden State?
Armand:
Until I was 31 or so. I was born in Newark and grew up in the tiny
fishing village of Belford in Middletown Township. Easily the greatest
place for a kid to grow up if he was bored and liked to do stupid shit.
The Blogshit:
How would you say New Jersey has influenced your
writing?
Armand:
I'm fiercely proud of being from NJ. I used to have this ballcap that
said 'Newark Bad Boy' on it, even though anyone who actually grew
up in North Jersey cities could probably kick my suburbian ass. I
add many Jersey-isms into my stories, and quite a few are set in NJ.
Most of my friends are still there, and I talk with a ton of high school
buddies on a daily basis.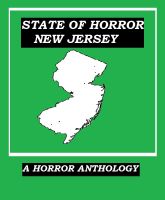 The Blogshit:
You now live in Florida and readily identify yourself as a
Jersey Boy living in The Sunshine State. Why did you make the
move down south?
Armand:
I needed a new local to get another divorce. Actually, I just wanted
a change. As much as I loved Jersey, my third kid was just born and
the job market and taxes sucked. My brother was already down here,
so we packed everything up in I dropped here on July 4th 2001.
Someday, when I'm rich and famous, I'll get a summer home up there
and make everyone's life a living hell. Damn commoners.
The Blogshit:
How has life in Florida impacted your writing?
Armand:
It's definitely given me a different perspective on things. Everything is
so much slower and casual down here, there's no rush like up north.
It has impacted me positively because there aren't as many dreary
days that suck your good moods. And no snow to shovel in the winter.
The negative is there are no actual huge seasonal changes at times,
and days blend in together. It makes you want to go out, get a banana
bread beer and hang at the beach instead of writing.
The Blogshit:
You work typically takes place in either New Jersey or
Florida. What dictates the setting of any given piece of work
your write?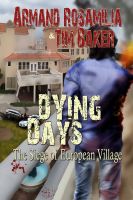 Takes place in a real shopping village in Florida
Armand:
I think the main character. Once I get an idea and start formulating
the story, the locale falls into place quickly. There are many stories
that are at least based in both. Tool Shed, for instance, has a NJ guy
inheriting his grandfather's Jacksonville Florida farm. I'm in the midst
of writing contemporary fiction stories called Flagler Fiction Series
which are set in Flagler Beach, Florida… but a couple of characters
are from New Jersey and on vacation. I've also set all my Dying Days
zombie stories in the area, as well. I write about where I know and I
know these two States pretty well.
The Blogshit:
They say you can take the boy out of Jersey but you can't
take Jersey out of the boy. Is there truth in that statement?
Armand:
Definitely. I still get an attitude with stupid people and I have a short
fuse. I'm wired most of the time, trying to keep the writing and life
moving at a fast clip. I also still have my Joisey Accent, although these
people have the accent, not me. I say 'you's guys' and talk about
pork roll, egg and cheese sandwiches and still slip and call it iced tea
instead of sweet tea.
The Blogshit:
Do you hope to return to the motherland one day or is your
heart now in Florida?
Armand:
I wish I was visiting more, if only for the food. People from here don't
understand how bad the food really is until they've had Staten Island
pizza at two am, or a Rutt's Hut hotdog or mini-bagel sandwiches in
Brooklyn at 5 am before you head back to Jersey to sleep off a night
at the Limelight or L'Amours. Yeah, I dated myself there. I have many
friends I miss, but I talk to them all the time on Facebook. I want to
someday return as the conquering hero and force people who dissed
me in school to be my peasants and do my bidding… like make me
pork roll, egg and cheese sandwiches.
The Blogshit:
You've been engrossed in a writing frenzy lately. Can
you touch on the boatload of work you have coming out in
the coming months?
Armand:
I'll be heading to NOLA and the World Horror Convention/Horror
Writers Association gala in mid-June. Before then my goal is to finish
off the first 4 serialized releases in the aforementioned Flagler Fiction
Series (the first 10-story arc will be titled Kokomo's Café), and have
Dying Days 3 zombie novella out by June 1st. I should also have the
non-fiction Metal Queens: Models 3 about finished, and I'll be starting
initial interviews for two more non-fiction projects, one about Southern
Championship Wrestling in Florida, and another about Palm Coast
Roller Derby. And about 67 other things I'm currently writing. Plus,
I'll be pitching my horror novel at the convention, which is set in Long
Branch New Jersey.
The Blogshit:
Lastly, as you know, New Jersey is loaded with great
sub shops. Books, Beer and Blogshit is considering opening
our own sub shop. What should we put on "The Armand
Rosamilia"?
Armand:
Every kind of meat known to mankind. Drown it in lettuce, tomatoes
and onion, and then lots of salt, pepper and oregano. I'm pretty
boring. I hate all condiments, so no mayo, mustard, ketchup… none of
that crap. And add extra bacon on top. Mmm, bacon…
There he is folks. The writing machine that is
Armand Rosamilia
. You can find Armand's work at
Amazon
,
Barnes&Noble
and
Smashwords
. He maintains a very active blog at
ArmandRosamilia.com
and you can find him on Facebook and Twitter. Keep an eye out for Armand on the Summer of Zombie Tour 2013 where he will be appearing both on Books, Beer and Bullshit AND Books, Beer and Blogshit.